Our Environment is Royal and Divine. Treat it With Due Respect
The Apky Newsletter Volume 19 January 2011
If you like this Newsletter please recommend it to a friend
~~~~~~~~~~~~~~~~~~~~~~~~~~~~~~~~~~~~~~~~~~~~~~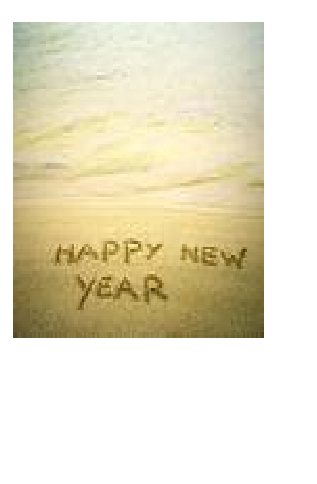 "Love is enclosed in a shell of understanding like a pearl. But when it's tortured by its own hunger and thirst, it breaks its way out of the shell, damaging its own delicate and sensitive smoothness in the process, to go seeking the nourishment it craves. Yet because it's no longer encased in that shell of understanding, love is now like a ship in the tempest of the seas with neither a rudder nor a sail. Or like the caged taking wing. The ship can only be still-bound in mid-seas, or toss and drift, but it cannot sail smoothly. Nor can the caged fly away. My father's daughter's love for her warlord is forever encased in its shell of understanding, son of your father."
He remained silent for a while, then raised his head to her smiling face. Wonderingly to himself in Swedish, he said, "She's too good for me. I don't deserve her." She ran her fingers through his animal fur and stroked his temple, laughing softly at his mumbling but saying nothing more. And then in English, "Who are you, my soul, who are you?" he asked.
"Your soul, warlord."

Here are the links to the new book, Bound to Tradition (ID #8602940):
http://www.lulu.com/content/paperback-book/bound-to-tradition/8602940
http://www.akinyiprincess.de/modules/wsShop/article.php?article_id=283510&location_id=326
On Me, Myself & I
Bound to Tradition
(ISBN 978-0-557-40453-7, 684 pages)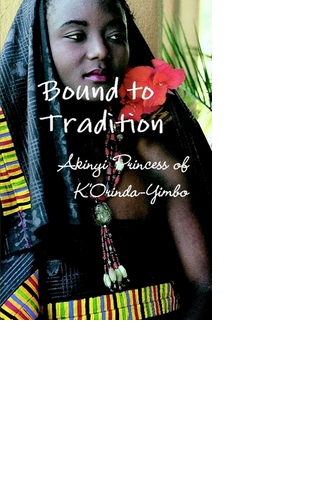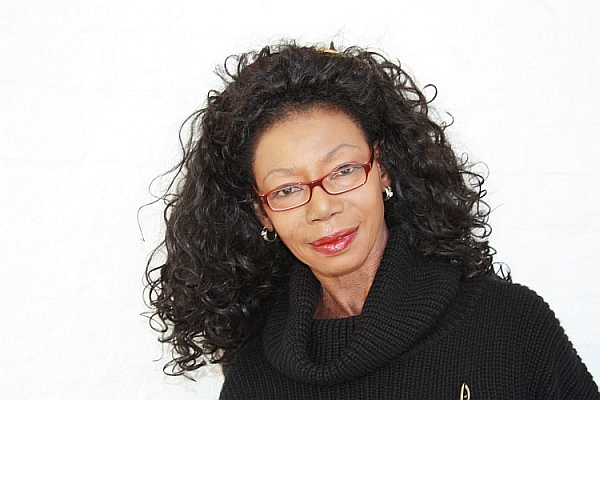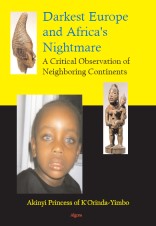 Autographed Book Order:
http://www.akinyi-princess.de/modules/wsShop/article.php?article_id=283510&location_id=326
http://www.scribd.com/doc/41148880/BTT-Press-Release
http://www.scribd.com/doc/41150784/BTT-Review-by-BLC-Xmas-Offer
~~~~~~~~~~~~~~~~~~~~~~~~~~~~~~~~~~~~~~~~~~~~~~
In this issue:
1. Mindset of the Issue
2. African Proverbs
3. From the Executive Editor
4. Press Release/Book Review by Prof C N Cooligde
5. Creative News & Stories
6. Feature Article
7. Healthy Tips On Your Life, Health & Style
1. Mindset of the Issue
"A word is not the same with one writer as with another.
One tells it from his guts. The other pulls it
out of his overcoat pocket."
~ Charles Peguy
~~~~~~~~~~~~~~~~~~~~~~~~~~~~~~~~~~~~~~~~~~~~~~~~
2. African Proverb:
Superiority of a person speaks loudly enough for itself.
It doesn't require advertisements of being shouted from rooftops.
Luoland, Kenya
~~~~~~~~~~~~~~~~~~~~~~~~~~~~~~~~~~~~~~~~~~~~~~
3. From the Executive Editor
Greetings Friends & Creators, and
Welcome to you all, our new subscribers
A big Happy New Year (belatedly) and above all Good Health for 2011.
I'm pretty shy this month – trying to sort out all of the resolutions which always end up clobbering me silly round about the third week of January. There has to be a way, but I'm afraid I'm not the sharpest tool in the toolbox here.
So could you all kindly send me a note with your Success Secrets for Resolutions?
Happy Creating and Writing!
Akinyi Princess of K'Orinda-Yimbo
Executive Editor
4. Did You Know That…
Writers especially need to be careful when setting goals, more so than in other fields. Goal-setting for a hockey player is easy: "Get the puck into the net."
Goals are especially important for writers because writing is a "squishy" pursuit. Without goals, we lack a means to judge our performance. In setting goals, however, we must be careful to make "us-dependent" goals rather than "them-dependent" goals.
A goal that is us-dependent is a goal realized through our own effort. It does not involve anyone else's response. For example:
I will write one poem every week.

I will keep a journal.

I will attend the writer's group and bring something to critique.
A goal that is them-dependent relies on others for its fulfillment.
I will get my novel published this year.

I will write a column for the newspaper.
Publication and contest wins are beyond your control. You can improve your odds of publication with market research and a sparkling query, but you cannot guarantee acceptance. The editor might not even read your query. Is that rejection truly a measure of your skill? The publisher might have just accepted a piece similar to yours. The newspaper may not have any funding. While important, this sort of goal is not an accurate gauge of progress.
A writer's goals should combine the two types. If your ultimate goal is to be published, then use that…but add in others.
Just for example, my goals one year were:
Get a novel published.

Get 12 pieces accepted or get 100 rejections in the process.
The first was not dependent on me. I could submit all I liked, but if my genre wasn't snapping, I wasn't going to sell, and I didn't.
For the second, though, I was guaranteed to achieve one part or the other if I submitted 111 pieces: two pieces per week, and some weeks three. Plus, every rejection letter, rather than being disheartening, carried me closer to my goal!
As it turned out, I did get 12 acceptances that year, so I made my second goal. I didn't sell the novel until the next year.
Finally, is your goal achievable? If you've never written a short story before, publication in The New Yorker is less achievable than the goal of bringing one highly-polished story every month to your writing group. Also, the goal must be challenging. If it doesn't involve enough effort, we're more likely to let it slip, and achieving it would be meaningless.
Your take-away: Set goals, but make them reasonable, and make most of them dependent on your own effort. Then get the puck into the net.
~~~~~~~~~~~~~~~~~~~~~~~~~~~~~~~~~~~~~~~~~~~~~~~~~~~~~
5. Creative News & Stories
Top European Writer in 2010 was Stieg Larsson, According to
Analysis of Bestsellers Charts in UK, France, Germany, Italy,
Netherlands, Spain, and Sweden.
http://www.thebookseller.com/news/138625-larsson-king-of-europe-in-2010.html
The Bookseller, 14 Dec 2010


World's Most Expensive Book Sells for £7.3m
http://www.guardian.co.uk/books/2010/dec/07/world-most-expensive-book-sold
Guardian, 7 Dec 2010
6. Feature Article
Connecting the Dots of Social Media
By Bobbi Linkemer
Social media networking is all about relationships and interactivity. Gone are the days when you engaged in one-way communication, which worked this way: Frame the message, package the message, send the message, and hope someone receives and understands the message. These days, you will find yourself in a two-way conversation. If people read your message, they are very likely to tell you what they think about it.
The "Rule of Seven"

The more places you put your message, the more response you are likely to receive. The key to all this message dissemination is consistency. If you have something to say, according to "the rule of seven," people have to be exposed to your content seven times before they "get it." If that's true, with all the opportunities available to you on the Internet, getting your message across seven times should be a breeze.
The Value of Consistency
The point is you must have a single message. You can convey it on your website, in a podcast, on a video, through photos or links, on your Facebook page, or with a tweet. But if you write one thing on your LinkedIn page, another on your website, something else in your blog, and yet another topic in a podcast, you have blown several chances to have your message received and understood. If you are all over the map in what you say and where you say it, you have lost the advantage of consistency.
The Power of Synergy
The secret of saying the same thing seven times in seven different ways is more than mere repetition; it is synergy. The best way to explain synergy is this: 1+1+1= 5 or even 10. Social networking sites have a combined power that far exceeds what any of them might produce alone or by conventional addition.
How to Build a Strategy
All of the above is the what and the why. Your strategy is the how. To plan your social media marketing strategy, start with these eight questions:
1. What is your goal? What do you wish to achieve with your message (to convey information, to sell your book, to build your credibility)?
2. What is your message? In the simplest words possible, what are you trying to say?
3. Where are you going to say it (your website, blog, social media sites)?
4. What tools will you use (text, video, audio, photographs)?
5. How will you craft your message for each of these tools (describe each one briefly)?
6. What feedback mechanism will you employ (comments on your blog, friends writing on your Facebook wall, reply tweets)?
7. How will you respond (retweet, answer comments, write on your friends' walls)?
8. How will you evaluate your results (Google analytics, visits to your website, quantity and quality of comments)?
9. This is how I plan to approach my social media marketing in 2011. Please let me know what you are doing and how it's working for you. I would really like to hear from you!
About Bobbi Linkemer
Bobbi Linkemer is a ghostwriter, editor, and the author of 16 books under her own name. She has been a professional writer for 40 years, a magazine editor and journalist, and a book-writing teacher. Her clients range from Fortune 100 companies to individuals who want to write books to enhance their credibility and build their businesses.
http://www.WriteANonfictionBook.com
http://www.words-to-live-by.com
bobbi@writeanonfictionbook.com
314-968-8661
~~~~~~~~~~~~~~~~~~~~~~~~~~~~~~~~~~~~~~~~~~~~~~~
7. Healthy Tips On Your Life, Health & Style
The Secret to Losing Holiday Fat Fast
By Dr. Al Sears, MD
The holidays' are over but all that rich delicious food is still with you.

All the candy the kids brought home from school and all the office parties you attended. Even just what was sitting around the office for the last two weeks - the temptation was everywhere.

And before you knew it you added a few extra inches to your waistline.

But it doesn't have to be that way. There's a way to enjoy your favorite dishes and still help keep from packing on the pounds.

You just need to follow an effective exercise program

And the secret to really kicking up fat loss is to exert yourself at the "supra-aerobic" level.

But how do you get to where your exertion is at the supra-aerobic level? That's the key. And that's why I developed PACE.

It stands for Progressively Accelerating Cardiopulmonary Exertion. The concept of PACE is simple: short periods of exertion followed by short periods of rest.

By increasing the intensity and varying the duration of each interval, your heart and lungs get the right challenge they need to transform and stay fit and strong!

When I first tell people about PACE, they almost always go away thinking it's about high-intensity exercise. It's not. It's about incrementally increasing the exertion level while keeping the duration brief.

This doesn't have to be high-intensity. In fact, some people simply start with walking.

The point is to work out at a level that is challenging your current metabolic capacity. This has nothing to do with the so-called "fat-burning zone."

Let me explain ...

Most fitness gurus will tell you to do long periods of "cardio" training, so you can melt fat while you work out. And they'll have you stay in that fat-burning zone for as long as possible.

But there are several problems with working out this way.

First, you don't want to melt fat during exercise. This tells your body it needs fat. It trains your body to make more fat and store it for your next exercise session.

Next, when you work out at an aerobic level for long periods, your heart gets smaller and your lung capacity decreases. This type of exercise never triggers "after burn." That's when your body continues to melt fat long after you have stopped exercising.

In a recent study, researchers compared long-duration and repeated short-duration exercisers.(1) The long-duration group cycled 45 minutes without interruption. The short-term interval group cycled in numerous short bursts. They went for 15 to 90 seconds, while resting in between.

The long-duration group burned twice as many calories. So you would also assume they burned more fat. But when the researchers recorded their body composition measurements, the interval group showed the most amount of fat loss. They melted 9 times more fat than the endurance group for every calorie burned.(2)

Turns out those short bursts of exercise stimulated a greater after burn, which is exactly what you want if your goal is to drop weight.
How to Hit Your Supra-Aerobic Zone Every Time

When you exercise at an aerobic intensity - or in your fat-burning zone - your body uses oxygen to burn calories. It trains your heart, lungs and muscles to work at a certain level. But it does nothing to improve their conditioning or help you melt off that excess fat.

The key to getting the most out of your PACE workout, is to create an oxygen deficit. That's when you know you've reached your supra-aerobic zone.

There are two key indicators to let you know when you've done this. The first is your breathing.

When you create an oxygen deficit, you will begin panting and feel winded. This means you've entered the supra-aerobic zone.++++++++++++++++++++++++++++++++++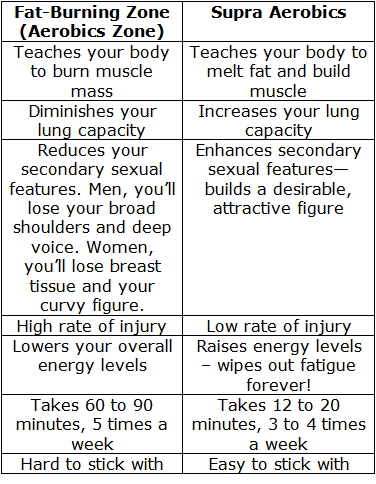 Finding Your Maximum Heart Rate

The most popular equation for figuring out maximum heart rate is 220 minus your age. But I find this formula tends to overestimate the maximum heart rate for younger people, and underestimate for older individuals.

As a result, I like to use a different formula: Your age multiplied by .7; then 208 minus the result = maximum heart rate.

That means if you are 40 years old, it would look like this:

40 x .7 = 28
208 - 28 = 180

So 180 would be your maximum heart rate if you are 40 years old.

The second indicator is your heart rate. During your exercise, you'll want to get your heart beat up to somewhere around 60-80 percent of your maximum, depending on your current conditioning. (To calculate your heartbeat, just count the number of beats in 6 seconds and multiply it by 10. You can feel it by pressing your fingertip against the pulse in your wrist or neck.)

When you finish an exertion period and go into recovery, your heart rate should go up a few ticks. This usually takes place in about 10-15 seconds. This slight increase tells you that you've created an oxygen debt.

If you find it hard to gauge your heart rate, I suggest investing in a good quality heart rate monitor. This will help you determine easily when you've entered the supra-aerobic zone and give you a sure-fire way to know that you're doing PACE correctly.

Plus, it will help you ...
Track recovery time. Your recovery time is a marker for your heart health. If your heart rate doesn't slow down at least 30 beats in the first minute, you're in poor shape. If your recovery heart rate slows down more than 50 beats in the first minute, you're in excellent shape.

Gauge the intensity of your exertion. Measuring intensity is an important aspect of PACE. Under-perform and you won't get the benefits. Over-perform and you'll put yourself at risk. If your heart rate is less than your target range during exercise, you can speed up or work harder. But if your heart rate is higher than your target zone, you'll need to slow it down.

Monitor your progress. When you start PACE, it may take several minutes to get your heart rate and breathing up. This is perfectly okay when you are out of shape or de-conditioned. But as you progress, you'll reach your target heart rate more quickly.
***
Dr. Al Sears, M.D. is a board-certified clinical nutrition specialist. His practice, Dr. Sears' Health & Wellness Center in Royal Palm Beach, Fla., specializes in alternative medicine. He is the author of seven books in the fields of alternative medicine, anti-aging and nutritional supplementation, including PACE - The 12-Minute Fitness Revolution. For more information about Dr. Sears and the PACE program, go here now.
~~~~~~~~~~~~~~~~~~~~~~~~~~~~~~~~~~~~~~~~~~~~~~~~~~~